Your Trusted Provider of Metal Buildings in Tennessee & Kentucky

At Watson Metals, we believe in the enduring strength of metal buildings. As a leading provider of metal building materials in Middle Tennessee and Kentucky, we're committed bringing your metal building project to life. Our experienced team is ready to guide you in choosing the right products that meet your unique needs, ensuring your project's success.
The Advantages of Steel Frame Buildings
Choosing a steel frame for your building comes with a host of advantages. With steel, you can span greater lengths without the need for a support post in the center, allowing for more flexible design options and open spaces.
But the benefits don't stop there. Metal buildings are not a fire hazard, which provides an extra layer of safety compared to other construction materials. Plus, the increased strength and support of steel allow you to build higher, expanding your possibilities.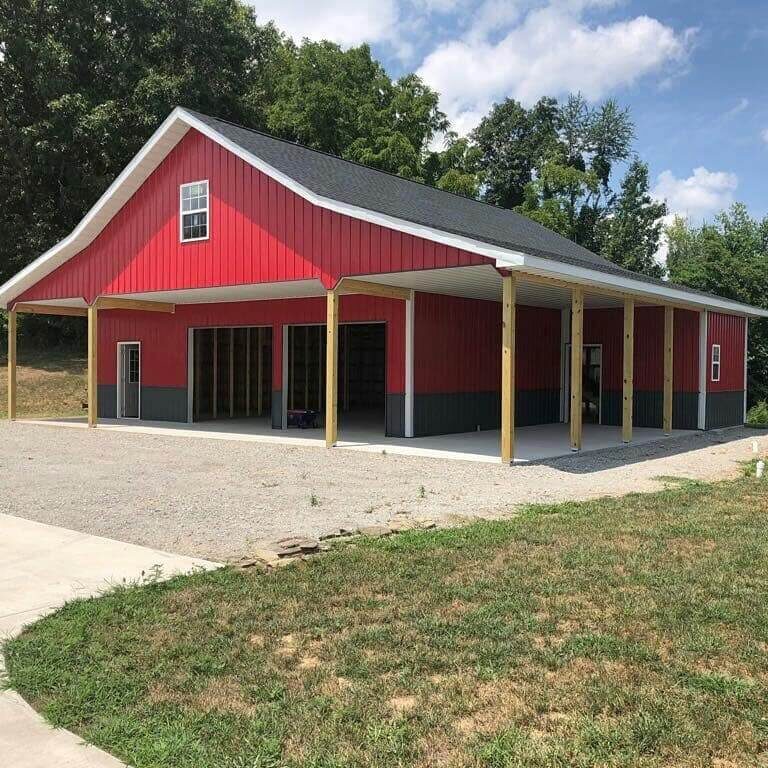 There is nothing stronger than red iron steel purlins. This model is so strong it gives you extra room for whatever you can think of. Each of these building comes standard with:
In addition to the standard features, these buildings allow for a level of customization to suit your building needs. You may configure your new building with these options as well:
Reflective Bubble Insulation

Reinforced Vinyl Insulation
Our metal buildings are designed to be installed on a standard concrete foundation. When it comes to building and installing your new metal building, we have a history of working with experienced builders and contractors who specialize in things like pouring concrete foundations and framing out large buildings.

Common Questions About Metal Buildings