Premium Metal Roofing for Homeowners, Contractors, and Businesses

Metal roofing is not only a testament to durability and longevity, but also energy efficient and cost effective. Whether for residential homes or commercial applications, metal roofs are an excellent choice for robust protection even in the harshest weather conditions.
At Watson Metals, we strive to cater to as many of your project needs as possible. To ensure this, we work with a variety of manufacturers  to provide the best possible selection of building materials we can. Our offerings range from steel roofing panels to custom shingles, all designed to meet your specific requirements.
Our metal roofs are designed to resist hail, providing an additional layer of security. Furthermore, our roofing panels come with a warranty for your peace of mind. When installed correctly, these metal roofs are virtually maintenance-free, making them an ideal choice for your roofing needs.
Benefits of Metal Roofing
Outlive Asphalt
Longer lasting than standard asphalt shingles
Stain Resistant
Resists staining from mold, mildew, or airborne algae
Warrantied
Protected by manufacturer warranties
Energy Efficient
Reflects heat away from your building
Weather Resistant
Stands up to hail and high winds
Fire Protection
Metal roofing stands up to fire risks

Common Questions About Metal Roofing
Watson Metals specializes in metal roofing for commercial, agricultural, and residential buildings. Many people ask questions about cost, durability, and the added benefits of using a metal roof for their projects. If you need your roofing project priced out, please contact us for a quote.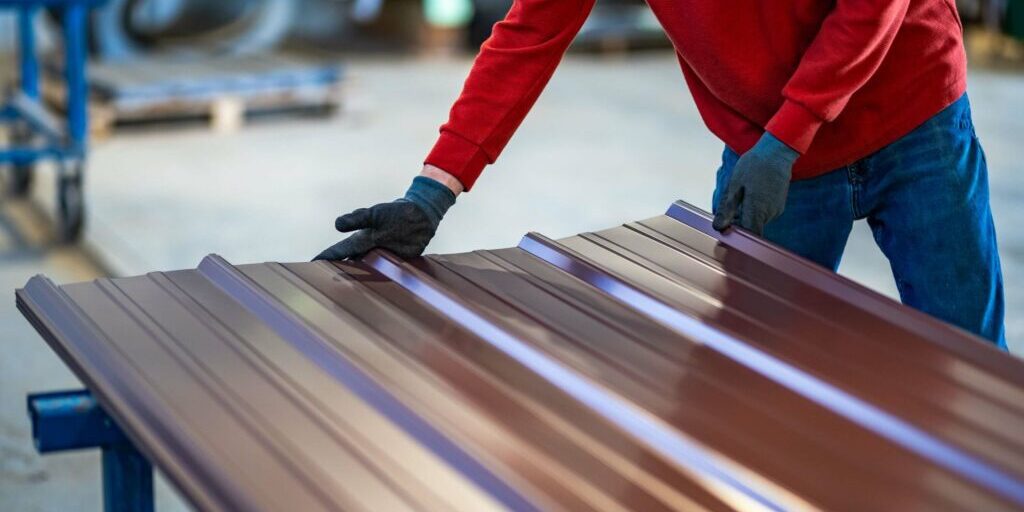 This is largely dependent on the type of metal roof and manufacturer you select. In general, the lifespan of a metal roof can be between 20-30 years. Standing seam metal roofs are known to have the longest lifespan, where screw down metal roofs are less. Compared to asphalt shingle roofs, which have a lifespan of 15-20 years, metal roofs last much longer.