The Perfect Blend of Strength and Versatility

At Watson Metals, we're proud to offer Tuff Rib panels, a top choice in the residential and agricultural markets for metal siding and roofing. Known by various names such as Classic Rib, Ag-Panel, and D-Rib, these panels are renowned for their durability and affordability.
One of the standout features of our Tuff Rib panels is the integrated anti-siphon groove on the panel laps. This allows for installation on roofs with a slope as low as 2.5:12. The panels' strong 3/4" trapezoidal ribs enable installation over both solid deck and open frame applications, demonstrating the versatility of Tuff Rib panels.
Why Choose Tuff Rib Panels?
Tuff Rib panels are typically fastened with screws on the flat parts, ensuring a secure and sturdy installation. Available in either 29 or 26 gauge, with or without paint, Tuff Rib panels provide the benefits of a metal panel at a very affordable price.
While Tuff Rib panels are commonly used in residential applications, they also perform well as a light commercial panel. Whether you're building a home, a barn, or a commercial building, our Tuff Rib panels can meet your needs.

Common Questions About Tuff Rib Panels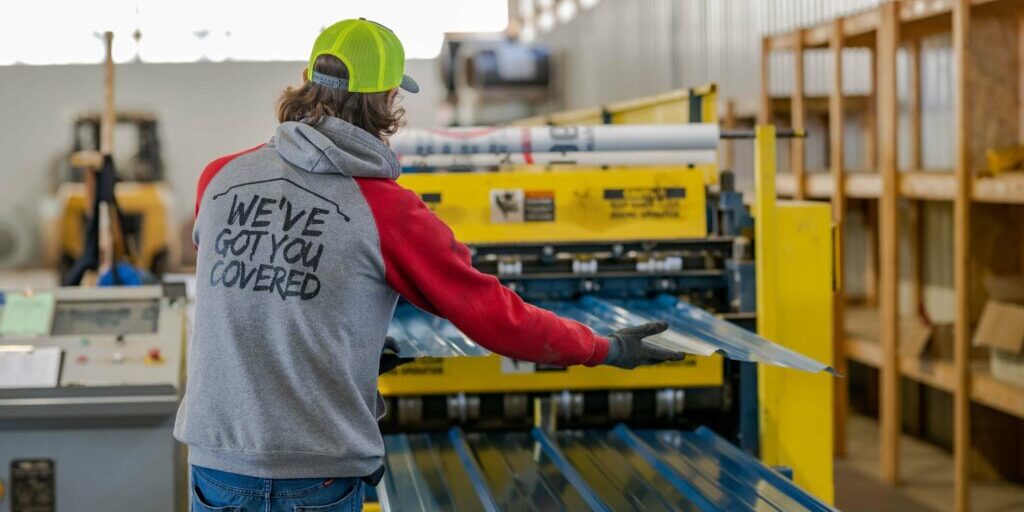 The lifespan of tuff rib panels can vary depending on several factors, including the quality of the materials used, the quality of the installation, the level of maintenance, and the environmental conditions where the building is located.
However, generally speaking, tuff rib panels are known for their longevity. With proper maintenance, they can often last for several decades.