Standing Seam's Stylish Cousin

Welcome to the future of metal panel design with the Watson Wave Panel. With one less rib than traditional panels, the Watson Wave Panel requires fewer screws, making installation quicker and easier without compromising on durability or aesthetics.
The Watson Wave Panel mimics the sleek, modern look of standing seam panels, but with a unique twist. This exclusive profile is only available at Watson Metals, making it a standout choice for those seeking something different for their building projects.
Watson Wave Panels for Your Building Project


Why Choose Watson Wave Panels?
Our Watson Wave Panel is not just about aesthetics and ease of installation. It's also incredibly versatile. Whether you're constructing a commercial steel frame building, an agricultural structure, or looking for a stylish option for your home roof, the Watson Wave Panel is up to the task. It can even be used for interior wall panels, adding a modern touch to any space.

Common Questions About Watson Wave Panels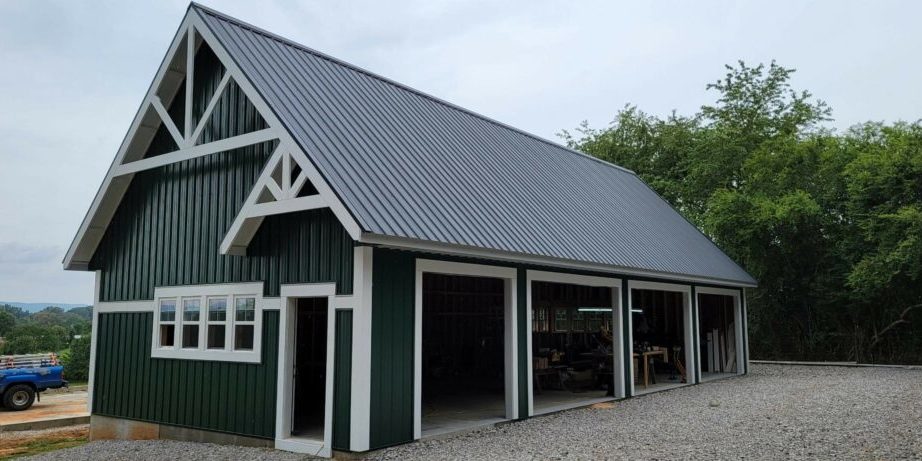 Watson Wave panels offer several benefits that make them a popular choice for roofing and siding. Here are some of the key advantages:
Durability: Watson Wave panels are known for their durability. They can withstand harsh weather conditions, including high winds, heavy snow, and hail.
Aesthetics: Watson Wave panels offer a clean, modern look that can enhance the aesthetic appeal of a building. They give the appearance of a standing seam panel but with less screws and fasteners. They come in a variety of colors and finishes, allowing for a high degree of customization.
Energy Efficiency: Metal panels, including Watson Wave panels, reflect solar radiant heat, which can help to reduce cooling costs in hot climates.
Low Maintenance: Watson Wave panels require minimal maintenance compared to other roofing and siding materials. They do not need to be cleaned as often, and they do not rot, crack, or corrode.
Longevity: With proper installation and maintenance, Watson Wave panels can last for several decades, making them a cost-effective choice in the long run.